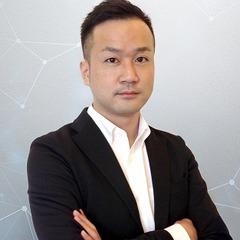 Senior Manager of Japan Desk

ベトナム

Joined on 2015/03/07
Sign up to view full profile
Self introduction
I am a veteran in professional recruitment consultancy. I am specialized in providing recruitment service for Japanese companies in Vietnam, both with Vietnamese and Japanese candidates. Before joining Navigos Search Vietnam, I have more than 10 years working in HR consultant service for both Vietnamese and Japanese companies. I have gained extensive knowledge and experience in a variety of industries and deeply understand the recruitment process in Japanese companies.
At Navigos Search, I set up the Japan Desk with my immense knowledge and experience in recruitment consultant and operation management. I manage a big team of professionals that represent high-profile clients in search for the most suitable candidates and best talents in the market. Together they bridge the gap of cultural and operational differences between clients and candidates to smoothen the journey for a long-term professional relationship of employers and employees.
Joined en-japan (parent company of Navigos Search) in 2006 after graduating from Yokohama National University with a bachelor degree in Engineering, I am deeply committed in developing the business and culture of the company. I have experienced various positions within the organization including sales and recruitment consultation responsible for IT and Manufacturing clients. With my vast knowledge and experience, I strong support my team members in assisting clients and providing advices to candidates.
Work experience
Senior Manager of Japan Desk

2018-01 -
Recommendations
No recommendations