Have a strong marketing focus? | Join us as our Partnership Marketing AM/Manager NOW!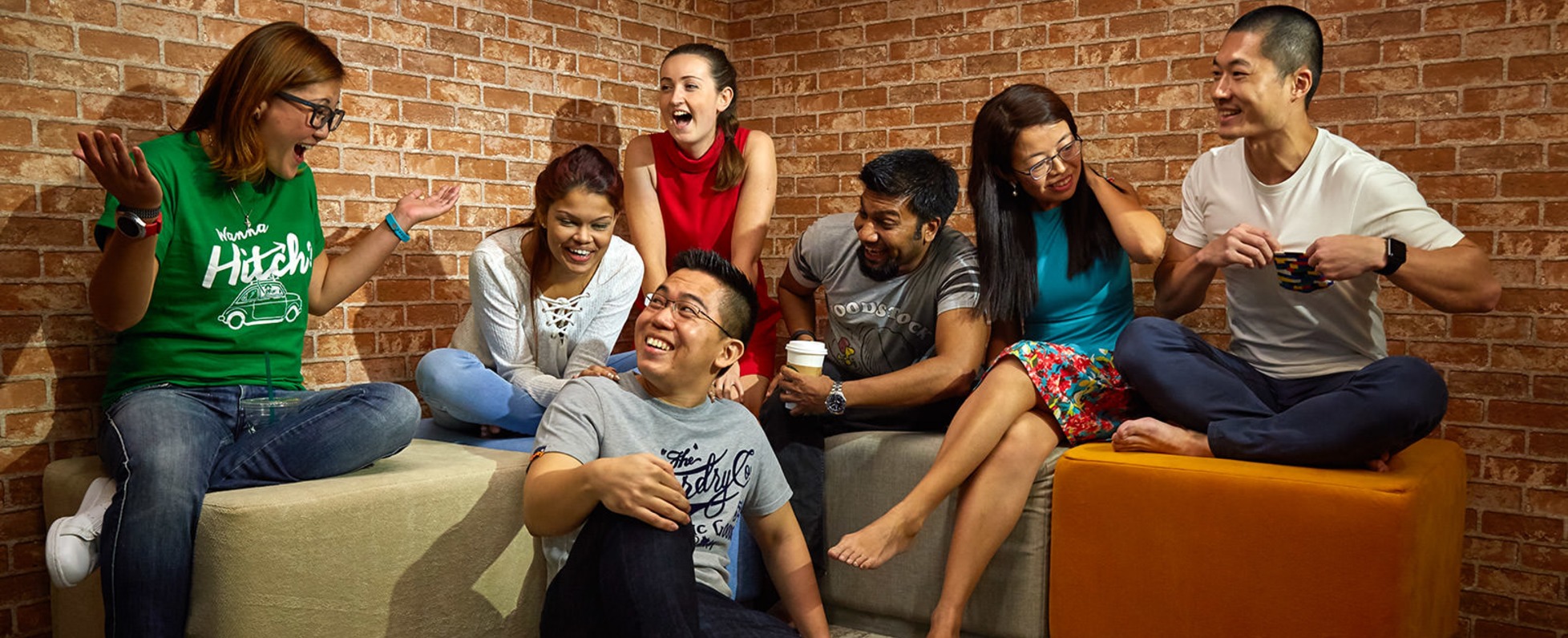 Hi! I'm a creative problem-solver with strong analytical skills. Possess well-rounded skills and knowledge to excel in multiple roles and capacities, accompanied with international working experiences in multiple industries including Tech Startup, Multinational Corporation, and Governmental Organ...
Grab is more than just the leading ride-hailing and mobile payments platform in Southeast Asia.
We use data and technology to improve everything from transportation to payments across a region of more than 620 million people. Working with governments, drivers, passengers, and the community, we aim to unlock the true potential of the region by solving problems that hinder progress.
At Grab, we have always tried to solve real world transportation problems. But even from the very beginning, we realised just finding the solution is not enough. To actually bring them to life, requires more.
Sure, we have the technology. But we still need to bring passengers and drivers together. We need to work with communities and governments. And we need to learn from the diverse peoples and cultures of Southeast Asia.
And the only way we can do all that, is together with you.
The goals we've set for ourselves aren't easy to achieve. But we believe one day soon, every single person in Southeast Asia will be able to travel safely, comfortably, and easily to work, to college, and to tea with a few friends.
With every single day that passes, we're more certain of it. Because we have you to help get us there. That's what Grab is really about. Bringing people together to make life better for all. Forward Together.
We're looking for a partnerships Marketer with a strong marketing focus to lead a range of exciting partner marketing programs in Singapore.
You'll be tasked with driving marketing and brand growth through partnerships with all categories of partners in the travel, entertainment, retail, lifestyle and financial spaces.
The day-to-day activities:
- Strategic planning of partnerships to drive marketing performance metrics and to increase brand love.
- Lead generation, partner negotiation, building of partner pitch decks, closing partnership deals and management of partner accounts.
- Execution and post analysis tracking of partnership campaigns, identifying future partnerships which can drive positive marketing performance from the insights.
- Project management of partner supported events & exhibitions.
- Working closely with business development teams to close partnership deals, being fully responsible for the marketing components of the deal.
- Overall partner account management
- Able to work closely and collaboratively with multiple stakeholders, both internal and external. ​
- Work with partners to drive considerable value for our business and drive partnerships that delight our passengers and drivers. ​ ​
- Support partner negotiation, partner contracts and adherence to operating budget of Marketing Department. ​
- Work seamlessly with other marketing & business development peers in various departments, to execute full partnership plan. ​​
You should possess:
- Charismatic presenter who can sell marketing ideas as the solution to business problems
- Ability to negotiate and demonstrate clear logical thinking of what can be beneficial in a partnership to our business
- Excellent verbal and written communications skills in English
- Excellent Powerpoint and Excel skills
- Experience in a partnerships, sales or account management
- Effective project management skills
- Excellent administration and organizational skills
- Minimum 4-5 years in in partnerships, marketing, advertising sales, advertising agency and/or consulting roles
If you are someone who is creative and analytical, able to create fantastic ways for brands to partner to deliver great consumer experiences. We Want You!
Click on "Want to Visit" and remember to brush up your Wantedly profile!
Basic info
Looking for
Partnership Marketing AM/Manager
Job type
Full-time