ディープラーニングモデルを本番環境で運用したい、インフラエンジニア大募集!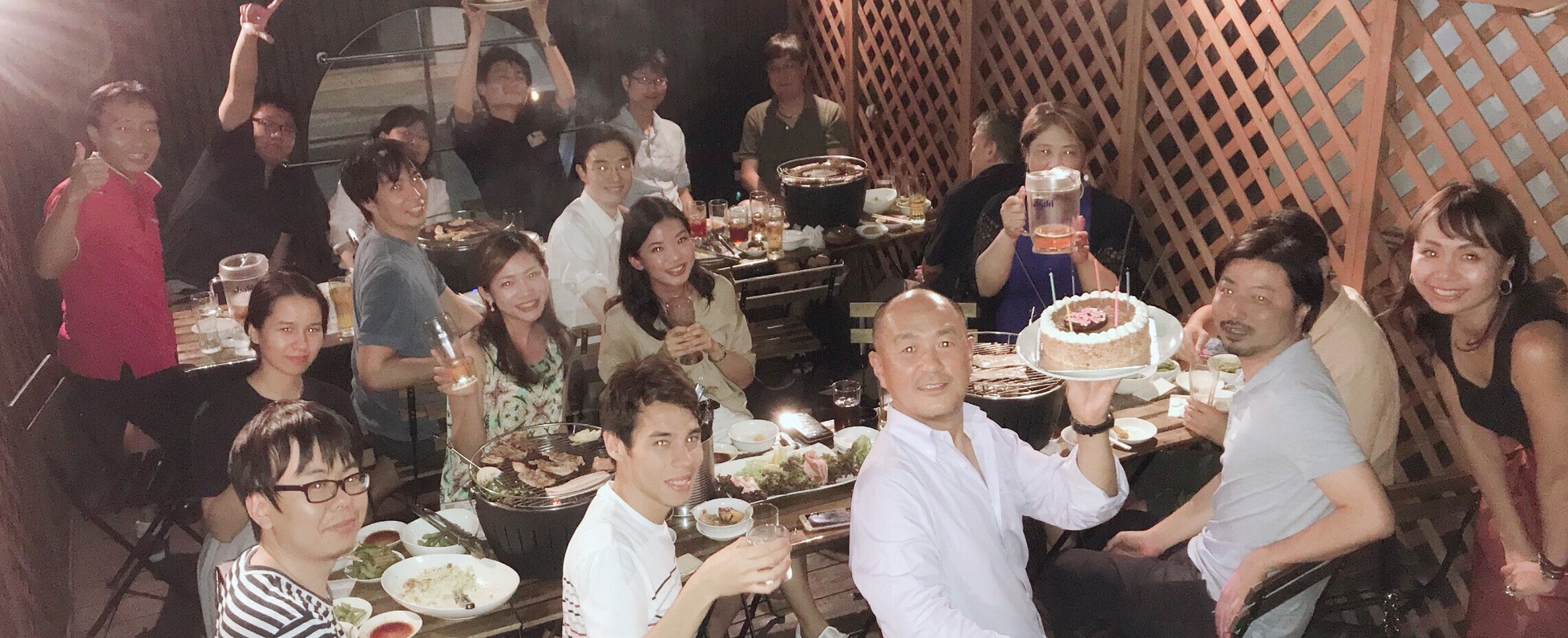 ソニーでは10年ほどPlayStationのゲーム開発者のサポート関連で様々な仕事をしてきましたが、縁あってAlpacaにジョイン。今は主に投資に関わるAI関連の様々なプロジェクトのプロジェクトマネージャーをやっています。いままで誰も挑戦したことがないことにチャレンジし続ける、刺激的な毎日です。

現在、Alpacaでマーケティング&セールスを担当しています。前職は外資系の証券会社で機関投資家様向けの営業をしていましたが、ご縁あってAlpacaで新しいフィールドに挑戦させてもらえることになりました。スタートアップで組織がコンパクトなため何にでも関われることが楽しく、刺激的な毎日を過ごしています!

神戸の六甲アイランドラボでAI&バックエンド周りの研究開発を行っています。国内外のあまりに優秀過ぎるインターン、エンジニア達に囲まれた刺激的な環境です。やるしかない。
Alpacaは、ディープラーニングを始めとして機械学習の技術と独自開発超高速データストレージを駆使して、新たなトレーディングを創る技術集団です。
- https://www.alpaca.ai/ja/
現在はAlpacaForecastと呼ばれるマーケット予測システムをそのビジネスの核として、金融機関や事業会社にその技術を提供しております。また、予測システムによる独自アプリの開発も開始いたしました。ブルームバーグ端末上で動く予測アプリとして日本の巨大金融機関に導入がすすんでいます。
- https://www.alpaca.ai/ja/alpacaforecast_app/
また、最近いよいよ培った技術を活用した新規プロダクトの開発を開始しております!
---
We are the team building AI and super-fast data storage to create bran-new trading technology and experiences, which would be almost impossible without world-level technology.
We have two consumer-facing products called AlpacaAlgo and AlpacaScan and apply the same core technology of machine learning to provide to several big financial institutions.
アルパカは"be a human being."を目指し、ヒトがヒトらしく生きることを目指します。
お金の問題は非常に難しい問題ですが、それに真っ向から挑みます。また、トレーディングは非常に競争の激しい世界です。最高の仕事を成し遂げるために、最高の技術チームを作っています。
---
Alpaca's mantra is "be a human being." We pursue to live as a human being.
The money problem is hard. We face and solve this hard problem by using our AI and Big Data technology. Through these technologies, we wish more and more people can tackle the problem everyone has.
Financial trading sector is a very competitive world. Every one of the team in the world is trying to be the best everyday. To beat the market, we are excited to get together as the strongest technology team from both Japan and Silicon Vally.
アルパカは、どのように働くことが最も生産性が高く、楽しいかを常に考えています。環境はGithub/Pivotal Tracker/Slack/Zoomなどを活用し、極力リモートでも働ける環境を維持しつつ、積極的に話し合うことでチームで活発な話し合いができるようにしています。また、アルパカのドキュメント、Slack、ディスカッションなどの社内公用語は英語で行っており、我々は世界中の才能を歓迎しています。
---
Alpaca's working environment is one of the most advanced ones. We use the latest technology to work as smoothly as possible even the team is across the ocean.
Alpaca is also a global company and the culture and technology is at global standard. We welcome any top level technologist from anywhere in the world.
求められるスキル
- Ansibleを用いたサーバプロビジョニング
- AWS/Azureなどのクラウドの利用経験
- Docker/etcd/redis/postgresに対する知識、最新の動向に関する興味
- Linuxサーバの運用経験
- L2/L3のネットワーク知識、vxlanやmaxvlan等の比較的新しい技術への理解
- コンシューマ向けWebサービスの設計と運用及び計画
- Python/Goによるミドルウェア開発経験があれば更にプラス
Basic info
Looking for
Engineer/programmer
Job type
Mid-career
Special features
Use foreign languages / Available to talk on Skype / Free snacks/lunch
Company info
Founder
四元盛文、林佑樹
Founded on
February, 2015
Headcount
30 members
Industries
Financial Services / Insurance / IT (Internet/Mobile)
〒101-0047 東京都千代田区内神田1−12−5 NEST-Lab北大手町2階