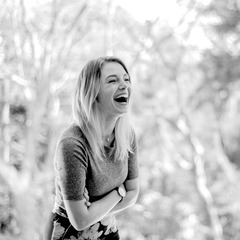 Lisa Wäntig
Life is too short to be anything but happy.
Wantedly Inc. Global Expansion Team

Tokyo

Joined on 2014/11/02
Sign up to view full profile
Self introduction
Wantedly Inc. Global Business Developement Team

Original German girl, born and bred in Saxony. Currently working at Wantedly's Tokyo office. Mission: To make everyone find the job they are really passionate about.
Loves the sun, traveling, good food and fun people.
Work experience
Wantedly Inc. Global Expansion Team

2015-04 -

Assistant Manager for Asian IP Transit Sales & Marketing

2014-04 - 2015-03

マーケティング・インターン

観光マーケティング、イベント開発、ブログ担当

2013-10 - 2014-03

インターン

2013年度国立琉球大学日本企業インターンシッププログラムの元でインターンシップ

2013-07 - 2013-08

インターン

2013年度国立琉球大学日本企業インターンシッププログラムの元でインターンシップ

2013-07 - 2013-07

インターン・学生アルバイト

カスタマーサービス、SAP対応、データ・メンテナンス、秘書業務

2009-08 - 2010-09
Courses
"On the history of the Japanese Job Hunting System and how it creates a mismatch between current job seekers and hiring companies"

Study I conducted and presented at the Institute for Modern Japanese Studies in Düsseldorf. The results can be tracked in my final thesis, which is published in the library of the Heinrich Heine University.

2012-9 - 2014-3
Clubs/volunteering
ドイツの全国紙Sächsische Zeitung新聞にて、ジュニア編集者として地域のイベントや中小企業について取材・記事執筆・編集活動をしていました。

2004-4 - 2006-6

神奈川県立外語短期大学付属高等学校に留学中に、ドイツ語の授業での指導のお手伝いをしていました。

2006-8 - 2007-9

ドイツ人大学生への日本企業就職アドバイザー

友人や教授の紹介を受け、私と同じく日本で働くことを考えているデュッセルドルフ大学の学生向けに、アドバイス提供。同大学生メーリングリストへの情報提供。

2014-2 - 2014-11
Languages
German

Native

English

Native

Japanese

Professional

French

Conversational
Certificates
TOEIC 990

2014-9

日本語能力試験1級

2013-2
Links
Recommendations
Super Fun Girl!!

Akiko NakaConnection from Colleague

Founder, CEO / ウォンテッドリー株式会社

hy im very interested to join with wantedly, may you give me the opportunity to interview. thankyou

Subhan ZaelaniConnection from Business

Other / Hotel Ibis Jakarta Slipi