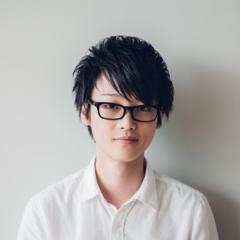 Yuki Iwanaga
Pursuing beauty in both design and engineering
Sign up to view full profile
Self introduction
Been interested in creating my own things and figuring out how things work.
Ambition
1. Make my mark upon the world
I believe my life is meaningful for its own sake.
Hate to admit that the world would be the same if I were not in it.
I wanna influence it. I wanna change it. And I will.

2. Write less code, be more strategic
Engineering is merely a way to solve problems.
The goal is to create great experiences even without writing code.

3. Be a good mentor
I owe what I am now to my own mentors.
They've taught me a lot, so I must pay it forward to my juniors.
That's at least what I can do out of gratitude to them.
Work experience
Software Engineer

- Lead Engineer / International Expansion Team (Sep 2017 – current)
- iOS Developer / People Team (May 2017 – Aug 2017)
- Backend Engineer / People Team (Sep 2016 – April 2017)
- Lead Engineer / Chat Team (Feb 2016 – Aug 2016)

2016-04 -

Representative / Software Engineer

2012-02 -

Web Engineer

- Chat Team (Aug 2015 – Aug 2016)
- Scout Team (Feb 2015 – July 2015)

2015-02 - 2016-03

System Engineer

2014-02 - 2014-12

Frontend Engineer

2013-03-18 - 2014-04
Portfolio
Wantedly People

Wantedly People — All your business cards, scanned in a flash. Even with 100 cards, you'd only...
Links
Education
Information Systems Engineering

2016-03
Languages
English

Professional

Japanese

Native
My interests
Career Opportunity, Workshop, Weekend Activity, Networking, Visiting Office, Expertise Advice
Tools used
Slack , GitHub , Trello , Facebook messenger , Dropbox , Evernote , Google Drive , Slideshare , Sketch , Illustrator , Photoshop , Pinterest , Behance , AWS , Google Compute Engine , Heroku , New Relic , Docker , Travis CI , Datadog , CircleCI , Bitbucket , Domo , Google Analytics , Wantedly Admin , Wantedly Chat , Zeplin , wercker , Honeybadger